Main content starts here, tab to start navigating
Soulfly Chicken utilizes an exclusive soundwave technology to cook chicken faster and with 40 percent less oil, meaning it's a healthier fried chicken that remains crispy and juicy. Its menu of comfort food classics offers something for everyone with plenty of vegetarian and vegan options as well – all sandwiches are available to be made with Tindle plant-based chicken.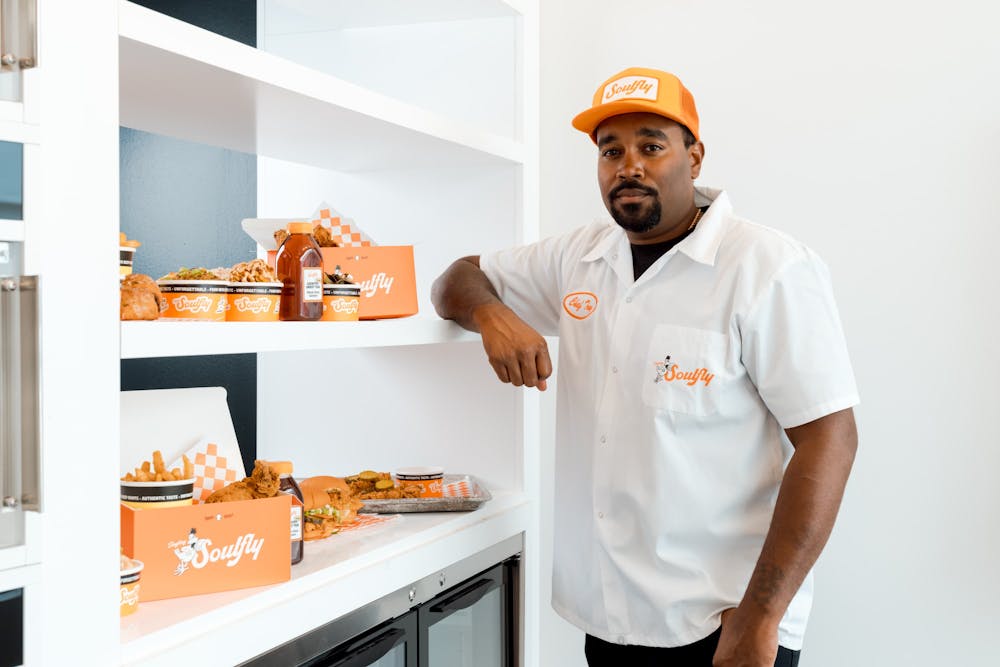 Chef Tingling is a first-generation Jamaican American Chef who was raised in Jamaica from the age of four. After graduating from Le Cordon Bleu in 2008 with a degree in Culinary Arts, Tingling took his talents back to his roots in Jamaica and worked at the Sandals Royal Caribbean Resort's French fine dining restaurant. Taking inspiration from French cuisine, Tingling began to mix in Caribbean flavors to create fusion dishes that he's shared throughout his 10+ year career traveling the world as a private chef. Most notably, he was the full-time private chef for NBA All-Star Amar'e Stoudemire. He has since retired from the private chef world and opened the Soulfly Chicken food truck in November 2021. In addition to Soulfly's permanent location, the Soulfly Chicken food truck will continue to operate, popping up at Miami events and available for private catering.
Our Mission
We deliver tasteful, authentic comfort food with deep Southern roots. Currently cruising around Miami!